How to select the right kind of roof for your property?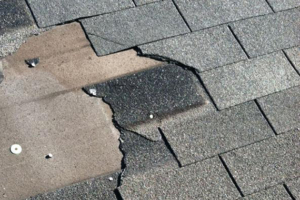 There are different kinds of roof available in the market and thus selecting the right material should be done thoughtfully & carefully.
Hence, it is important that you choose a good Southlake Tx Roofing Company as they will help you to select the right roof for your property.
There are many companies that can help you out but the one that clearly stands out is Southlake Tx Roofing Pro Company. They also have expert team members who would help you out in all kinds of roofing needs that you might be having.
Also, it is known that an average homeowner spends about one percent of the value of the home on repairs & maintenance each year.
Further, the cost would increase once the house becomes old. So, as a general rule, the roof inspection should be done once in a year.
So, today we would be discussing about how to select the right kind of roof for your property.
Asphalt Shingles: There are a number of colours in which Asphalt shingles are available. Moreover, they are available at a relatively cost and perhaps they are easy to install.
The best part is that they are durable enough and thus you can easily walk upon it without causing a lot of damage.
Wood Shakes: Wood shakes helps in improving ventilation and they are quite beautiful look wise. However, they can be at times quite difficult to install.
Other than this, mold, & inspects can be a problem in this type of roof.
Clay Tile: One of the good things about Clay tiles is that they have a very large competition and they don't rot or burn. Further, they are available in different kind of color to choose from.
However, you should keep in mind that Clay tiles can be a bit heavy and thus it needs extra roof support.
Slate
One of the great benefits of slate roof is that it can be used in different kinds of patterns.Further, they can provide you with fire protection and they are not vulnerable to rotting or insects.Some of the downsides of Slate roof is that they are heavy, expensive and fragile.
Metal: Metal roofs can be given the look of a shingles, clay, Victorian metal title or wood.Other than this, they provide fire protection and they have a very long lifespan. Moreover, they need fewer roofing maintenance & repair.
Some of the downside of metal roof is that they are expensive and quite difficult to install.
Hot Asphalt: Asphalt flat roofs tends to be quite durable and at the same time less expensive. But, it is not as attractive as compared to other materials.